Create A Shoppe includes FREE stock photos
Save time + money, and make an impact with your website.
Let photos tell the story and connect with your customers
Photos when and where you need them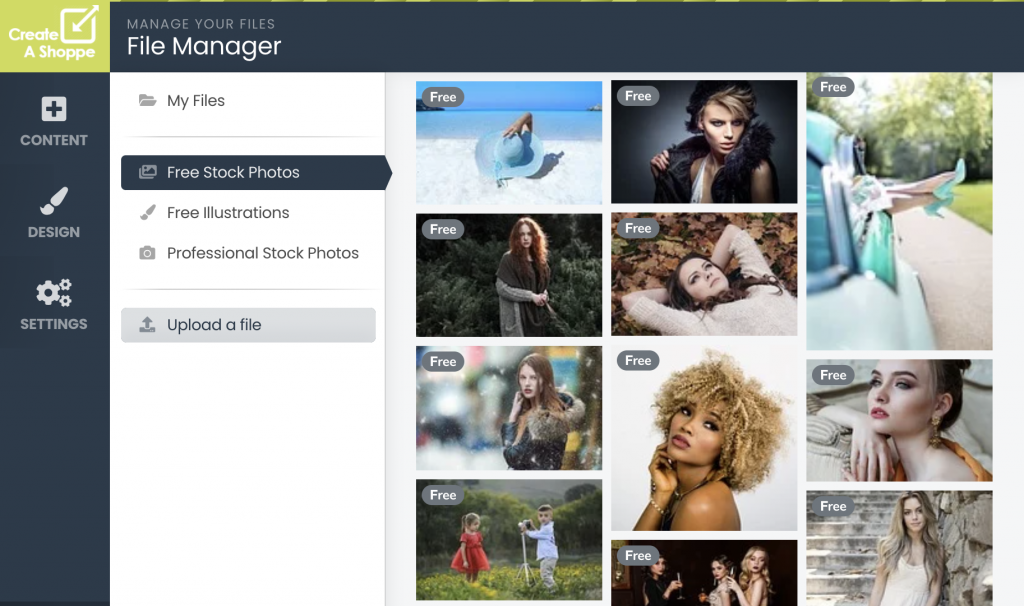 Free Stock Photos built in
Search and click photos to load them into the file manager for use throughout your website
Create eye catching slideshows to make your website more interesting.
Use stock photos as backgrounds for sections or pages to make your website pop.
Tell your story with beautiful photos to keep your readers coming back.
Thousands of perfect photos to use for your newsletters.
Demonstrate colors or patterns using stock photos.
Pep up your events page with great photos.
...because every picture tells a story